About Us
HIGH QUALITY DRY CLEANING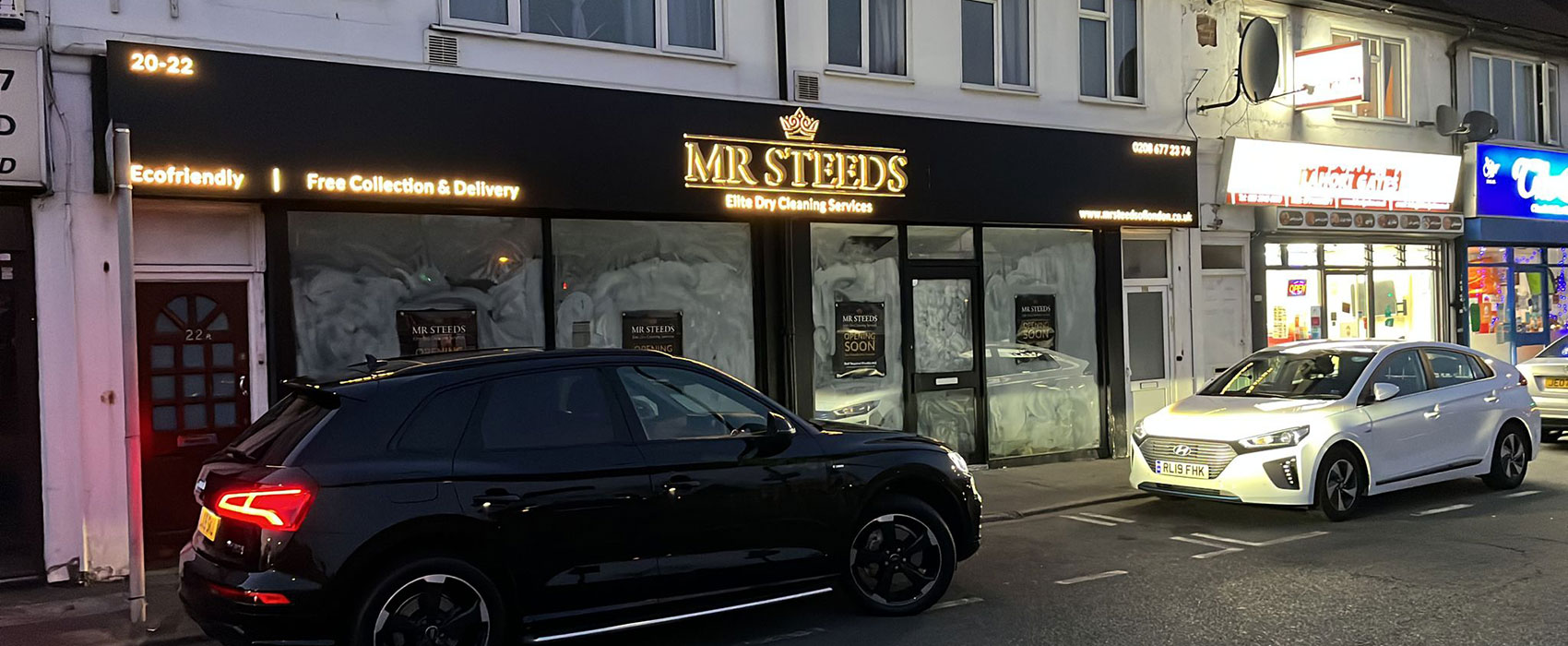 Mr Steeds of London
Over the past 30 years, Mr Steeds has developed and refined a special dry cleaning and clothes care process.
The use of premium quality cleansing materials and the finest soaps are part of the story, as is the careful hand finishing that makes every garment, no matter how small, a work of superb craftsmanship.
Mr Steeds offer a specialist service for ties and scarves, fine silks, designer garments, fine wool suits, lingerie, ball gowns and everyday wear including denims, casual and sports attire.
Include members of the Royal Family and many leading fashion houses and department stores in the country.
We collect and deliver throughout the London Area.
Elite Dry Cleaning Service
Mr Steeds Dry Cleaners are proud to provide you with quality dry cleaning and fine garment care together with a free pick-up & delivery service to your home or office.
As a leader of the dry cleaning industry we offer a wide variety of services including:
Dry cleaning & Wet cleaning
Laundry & Linens
Alterations and repairs
Wedding and Bridal Wear
Preserved and storage packed in handmade boxes
Leather, Suede & Fur Cleaning
Ski clothing
Opening Times
Monday 08.00 – 600pm
Tuesday 08.00 – 600pm
Wednesday 08.00 – 600pm
Thursday 08.00 – 600pm
Friday 08.00 – 600pm
Saturday 09.00 – 5.00pm
Friendly and professional service
Call us on 0208 677 2374 or alternatively email your enquiry
Collection & Delivery of Orders
You can use your smartphone or our website to arrange Collection of Dry Cleaning / Garments from your home or business address. Download our App for Android or IOS or use our website system…