Wedding & Bridal Wear
Free Collection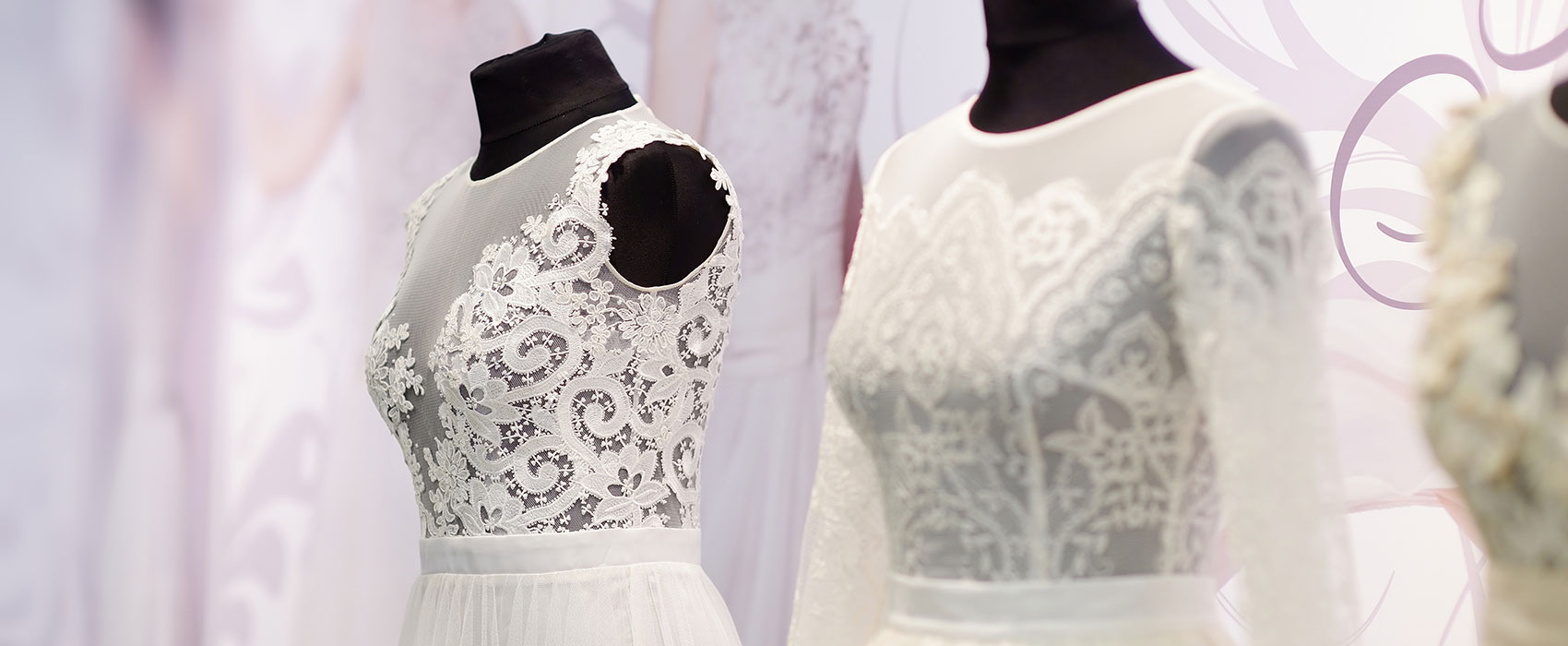 The benefits of Professiomal Wedding Dress Cleaning
Your wedding dress is very precious and it is the most expensive dress you will probably ever own.
In order to preserve your wedding dress it is essential that you have it cleaned and stored in the correct manner to prevent fading, damage and ageing.
Using a non-specialist service will likely result in damage to the Wedding or Bridal garment.
Our Wedding and Bridal services include:
Specialist dry clean
Spot clean
'do not dry clean'
Baptise process
even those that do not carry a cleaning label!
Using Virgin Solvent is better than Recycled Solvents
Wedding dress cleaning and preservation should only be done with a virgin solvent. Recycled solvents (which are typically used for dry cleaning) contain impurities that can deposit onto clothing and leave your wedding dress with a strange smell.
Wedding Dress Preservation Tips
Professional Dry Cleaners are trained to spot the unseen and they'll be able to deal with any stains on your wedding gown, from the invisible to the visible.
Our basic rules for preservation are:
Invisible Stains Might Be Lurking on Your Wedding Gown
Pay Attention to the Label on Your Dress
Time Is of the Essence
The Preservation Box Should Be Sealed Airtight
Store the Wedding Dress in a Cool, Dark Place
Don't Forget Your Shoes and Bouquet
If you choose not to preserve your wedding dress, you risk the following:
Yellowing of the fabric
Brown oxidation spots
Mold and mildew growth
Permanent fabric creasing
Opening Times
Monday 08.00 – 600pm
Tuesday 08.00 – 600pm
Wednesday 08.00 – 600pm
Thursday 08.00 – 600pm
Friday 08.00 – 600pm
Saturday 09.00 – 5.00pm
Friendly and professional service
Call us on 0208 677 2374 or alternatively email your enquiry
Collection & Delivery of Orders
You can use your smartphone or our website to arrange Collection of Dry Cleaning / Garments from your home or business address. Download our App for Android or IOS or use our website system…