Collection & Delivery
HIGH QUALITY DRY CLEANING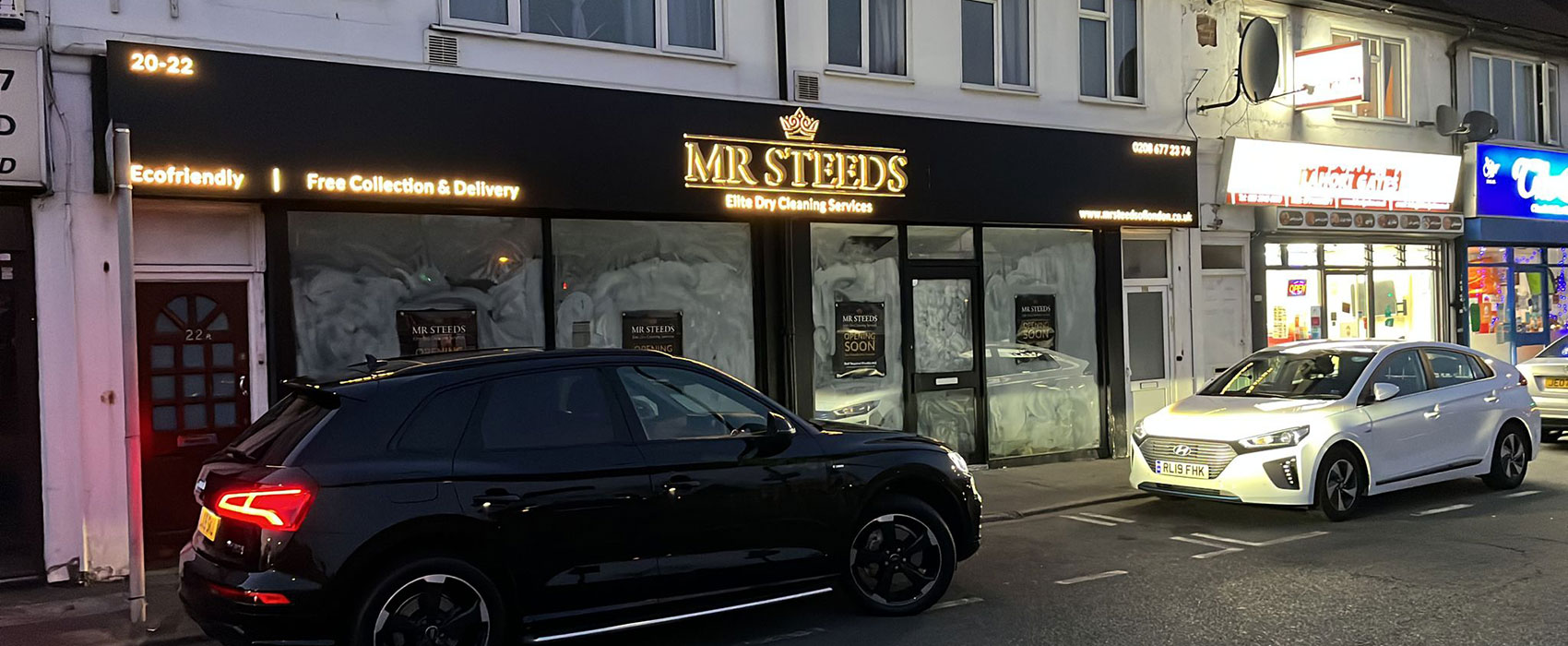 Collection & Delivery of Orders
You can use your smartphone or our website to arrange Collection of Dry Cleaning / Garments from your home or business address.
Download our App for Android or IOS users
The Booking process is quick and simple whether using our APP for smartphones or via the Online Ordering section of Mr Steeds of London website. Android users click here / IOS (Apple) users please go to the Apple Store on your phone and search for "Mr Steeds" and download the App.
We cover London and surrounding areas (Postcodes listed below). For Collection/Delivery to areas not listed below please call us on 0208 677 2374
E1
E14
E1W
E2
EC1A
EC1M
EC1N
EC1P
EC1R
EC1V
EC1Y
EC2A
EC2M
EC2N
EC2P
EC2R
EC2V
EC2Y
EC3A
EC3M
EC3N
EC3P
EC3R
EC3V
EC4A
EC4M
EC4N
EC4P
EC4R
EC4V
EC4Y
EC50
N1
N1C
N6
NW1
NW3
NW5
NW6
NW8
SE1
SE10
SE11
SE14
SE16
SE17
SE19
SE21
SE24
SE27
SE3
SE5
SE8
SM1
SM2
SM3
SM4
SM5
SM6
SM7
SW1
SW10
SW11
SW12
SW13
SW14
SW15
SW16
SW17
SW18
SW19
SW1A
SW1E
SW1H
SW1P
SW1V
SW1W
SW1X
SW1Y
SW2
SW20
SW3
SW4
SW5
SW6
SW7
SW8
SW9
W10
W11
W12
W14
W1A
W1B
W1C
W1D
W1F
W1G
W1H
W1J
W1K
W1S
W1T
W1U
W1W
W2
W6
W8
W9
WC1A
WC1B
WC1E
WC1H
WC1N
WC1R
WC1V
WC1X
WC2A
WC2B
WC2E
WC2H
WC2N
WC2R
Friendly and professional service
Call us on 0208 677 2374 or alternatively email your enquiry
Collection & Delivery of Orders
You can use your smartphone or our website to arrange Collection of Dry Cleaning / Garments from your home or business address. Download our App for Android or IOS or use our website system…